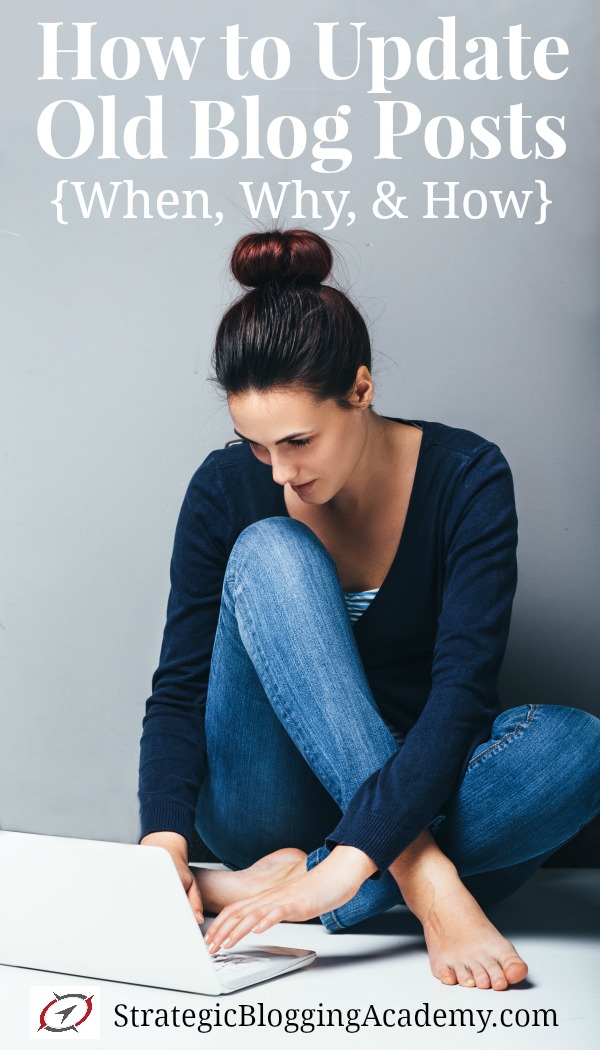 Are you exhausting yourself churning out new content for your blog? Do you spend so much time creating new content that you barely have time for social promotion and your email list? You are working harder than you need to! In a fraction of the time it takes to create a new post, you can update an old blog post.
If you have been blogging for a couple years, you are sitting on a wealth of content. Instead of constantly creating new content, you can mine your old posts for gems that you can easily update and then reshare with your readers. In fact, some of our most original ideas are from our early days of blogging, but we don't promote those posts because we look back and are embarrassed by some of the newbie mistakes we made. Let me show you how to quickly update those old posts.
In the first video, I share my simple guide for choosing specific posts to update based on which ones have the greatest chance of bringing you traffic and increasing your income. I also share the format I use to quickly update those posts while optimizing them for SEO.
In the second video, I will show you tricks for updating old images when you don't have time to stage and take new photographs. I will actually take you through step-by-step what I do to make those old photographs usable in your updated posts.
Finally, in the third video, I share tips for monetizing your old posts with ads and affiliate links. I share types of ads to use in your posts to increase your ad income. I also share where to place affiliate links to increase your click-through rate.
How to Update Old Blog Posts Mini-Course
Session 1: How, When, and Why to Update Old Blog Posts
Session 2: Tricks for Updating Old Images
Session 3: How to Monetize Old Blog Posts
The Free Mini-Course: How to Update Old Blog Posts Video Course also contains free printable checklists and guides.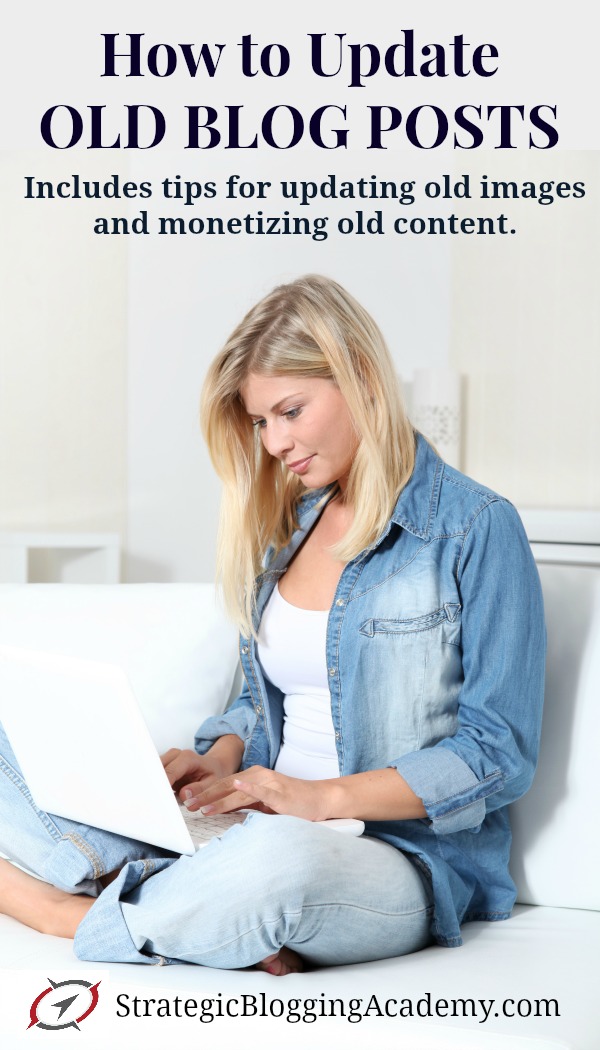 If you would like access to the printables and would like access to the videos, then sign up for the Free How to Update Old Blog Posts Video Course.